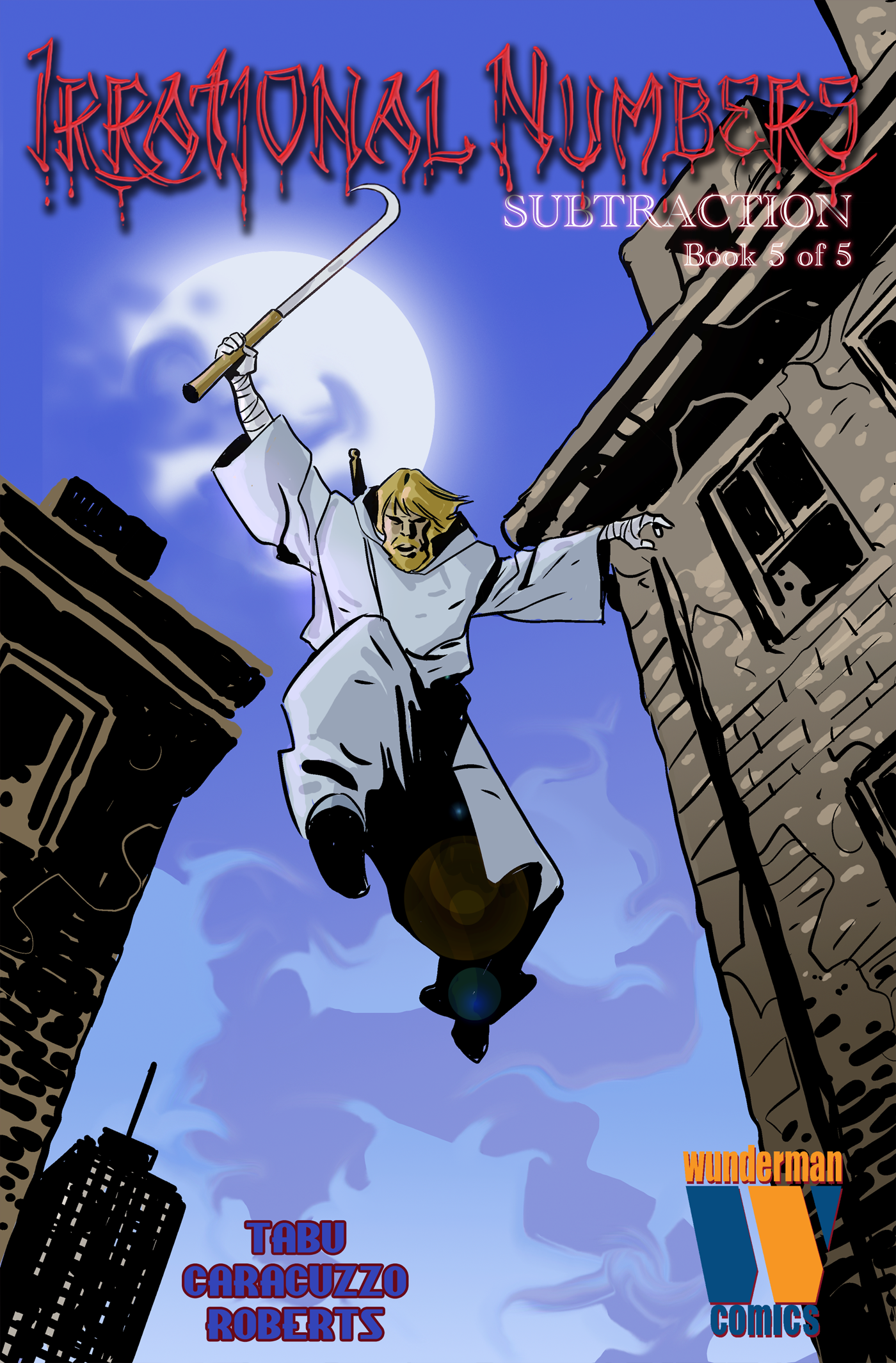 ISSUE 5 of 5: SUBTRACTION

It all comes down to this. After centuries of murder, pillage and unbridled expansion, the once proud vampyr nation is now a huddled mass of cripples, children and the weak hiding in the ruins of the Romanian Athenaeum in 1992. The Reaper, revealed as their former teacher Pythagoras at last, has cut off all avenues of support and comes to finish off the abomination of vampyrism. After this confrontation, nothing will be the same.
Get this issue at:
DRIVE THRU COMICS
KOBO
GOOGLE BOOKS
AMAZON
GOOGLE PLAY
COMIXOLOGY
HOOPLA
iTUNES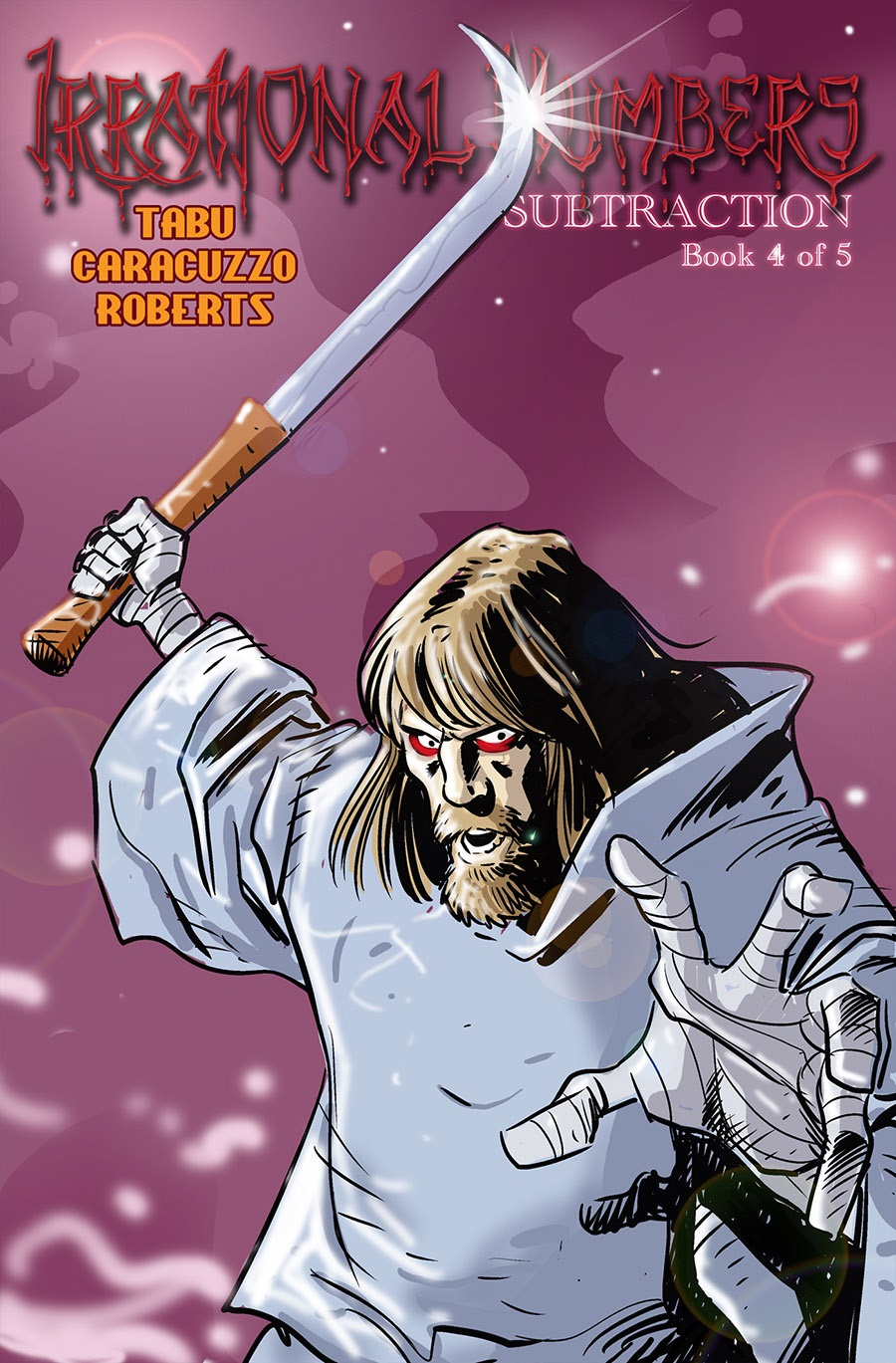 ISSUE 4 of 5: SUBTRACTION

With their true enemy revealed as their old teacher Pythagoras, Akousmatikoi leader Sofia and Medea, head of the rival Mathematikoi, try to find a safe haven. He spent years using his powerful gift of mesmerism to create a network of disposable sleeper agents around the world, allowing him to keep an eye on his former students and stymie their efforts on a global scale.
Unwilling to task the significantly more fragile human lives against the threat of vampyrism, Pythagoras travels constantly, moving from threat to threat and always keeping a vast mathematical model of the vampyr nation in his head, to track his quest to its completion. How will he address the challenge of finding his prey when they are trying to hide?
Get this issue at:
DRIVE THRU COMICS
KOBO
GOOGLE BOOKS
AMAZON
GOOGLE PLAY
COMIXOLOGY
HOOPLA
iTUNES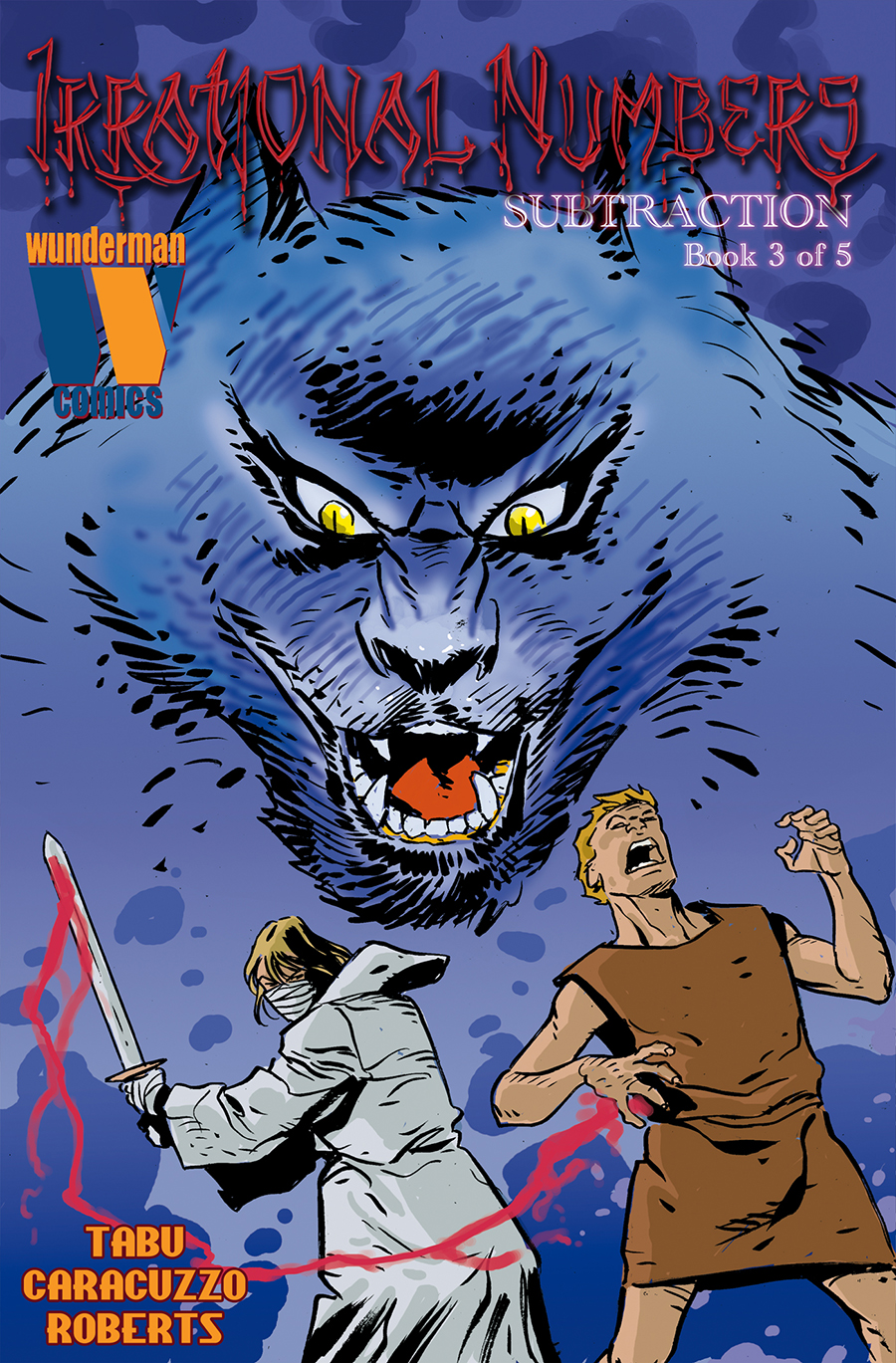 ISSUE 3 of 5: SUBTRACTION
Medea and Sofia were problems for each other: respectively running about half of the immortal vampyr nation under the banner of Mathematikoi or Akousmatikoi, locked in mortal combat ever since the frustrated suicide of their love, the nation's founder Zalmoxis. In cities around Europe, Medea and Sofia commanded forces reinventing slaughter in the streets.
Unfortunately for them, the mysterious threat known as The Reaper stalked vampyrs regardless of affiliation. The danger was at their backs during the June Mineriad in a tumultuous post-communist Romania, and both Medea and Sofia barely escaped the swing of the Reaper's falx, shocked to learn the threat came from a single person. They desperately agreed to a truce on the Stari Most, trying to come to terms when the Reaper almost caught them again, revealed to be Pythagoras, who they believed died centuries before. What, exactly, had he been doing all this time?
Get this issue at:
DRIVE THRU COMICS
KOBO
GOOGLE BOOKS
AMAZON
GOOGLE PLAY
COMIXOLOGY
HOOPLA
iTUNES
ISSUE 2 of 5: SUBTRACTION
Sofia and Medea led rival sects (the Akousmatikoi and Mathematikoi) in the vampyr nation, engaged in a cold war across centuries. The last thing standing in the way of open conflict is swept away and suddenly, bloodshed is the new normal. Unfortunately, someone wants them dead even more than they want to murder each other. As the Romanian revolution rages, they're both stunned as a mysterious force called The Reaper slices through Mathematikoi and Akousmatikoi alike using ancient weapons and an uncanny gift for killing immortals. Can they find a way to work together before it's too late?
Get this issue at:
DRIVE THRU COMICS
KOBO
GOOGLE BOOKS
AMAZON
HOOPLA
GOOGLE PLAY
COMIXOLOGY
iTUNES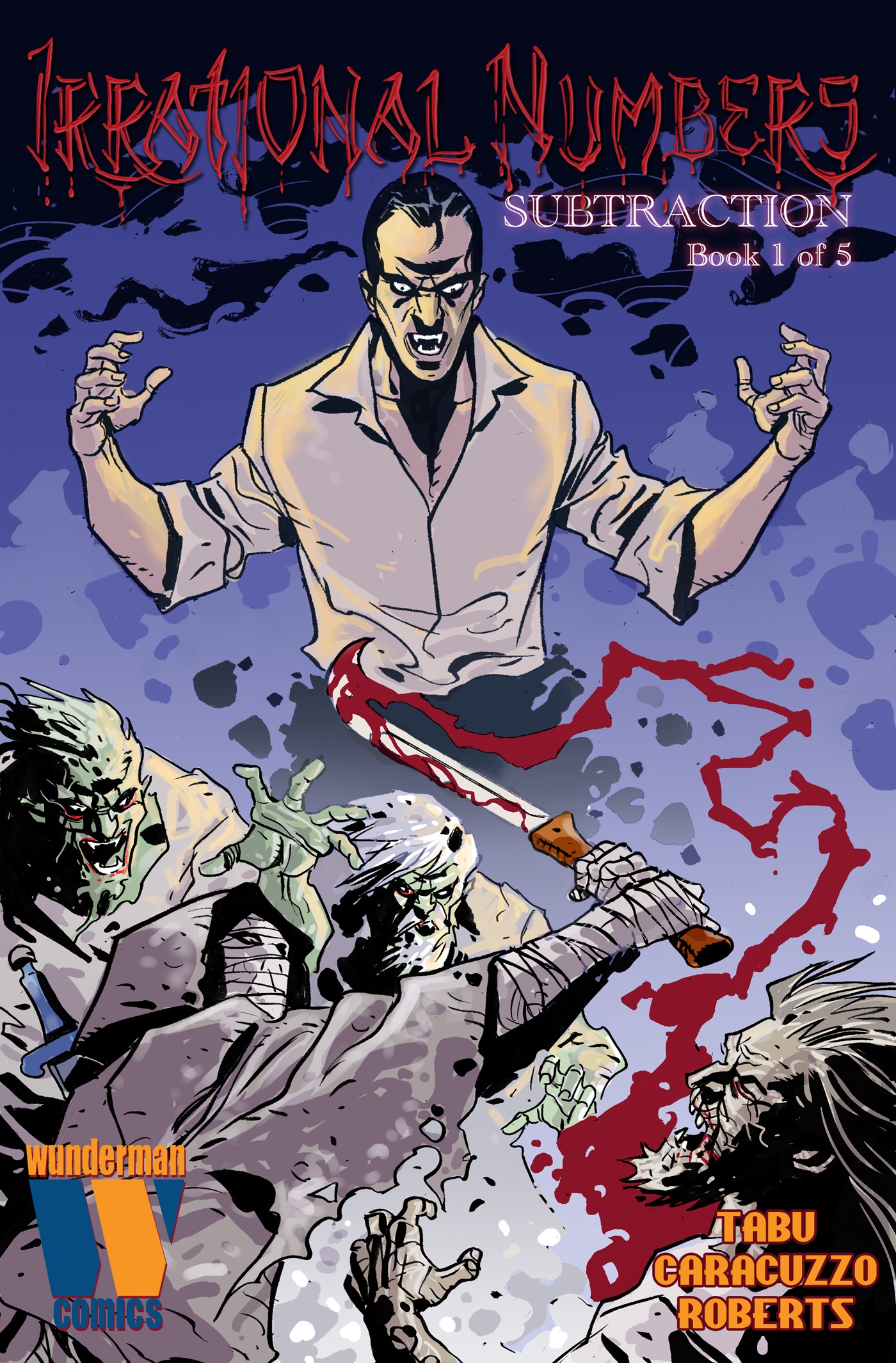 ISSUE 1 of 5: SUBTRACTION
Once, Zalmoxis was a slave taken in by Pythagoras, one of the greatest minds of his era. Pythagoras freed Zalmoxis, made him an apprentice and took him around the world. Zalmoxis gained knowledge, love and respect. To repay his master, he sought ancient wisdom to mix ancient legacies into a new kind of monster: the vampyr. The year is 1948, and centuries after his master rejected everything, Zalmoxis stands between two vampyr tribes warring through the eras — his Dacian countrywoman Sofia's Akousmatikoi and the Mathematikoi run by the former priestess of Hecate named Medea. Can he pull the broken vampyr nation together to stop a threat to everything they've built?
Get this issue at:
DRIVE THRU COMICS
iTUNES
GOOGLE BOOKS
KOBO
AMAZON
HOOPLA
GOOGLE PLAY
COMIXOLOGY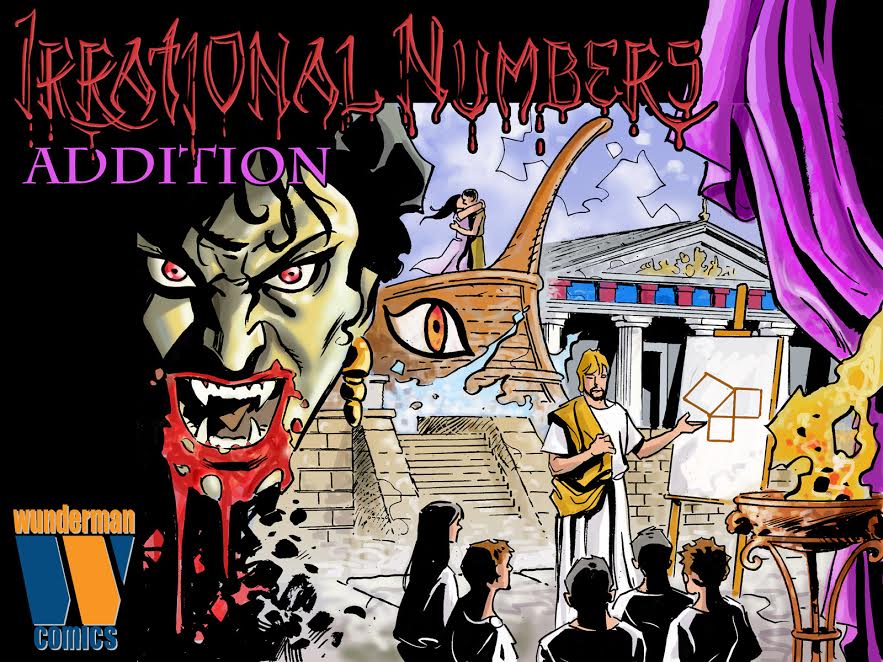 ISSUE 0: ADDITION
Pythagoras is one of the greatest names in Greek history, an icon in philosophy and mathematics. In his thirties, he took on an apprentice, a former Dacian slave named Zalmoxis, and together they traveled the ancient world, looking for answers to questions unknown, saving another Dacian from servitude and allying with an ancient sect's priestess. Unfortunate for the world, all of this led them to questions that would shed blood on multiple continents.
---
Irrational Numbers: Addition is a 52-page alternative history supernatural adventure.
Irrational Numbers: Subtraction has 5 issues. Each issue is 22 pages and rated T+
Writer: Hannibal Tabu
Artist: Giancarlo Caracuzzo
Coloring: Flavia Caracuzzo
Lettering: Josephine Roberts
Creator: Nate Wunderman
Editor: Nate Wunderman
Digital Prepress: Josephine Roberts