Wunderman Comics, Inc. is a multi-faceted comics company located in Santa Monica, California. Wunderman Comics offers not only the creative products of Nate Wunderman but also partners with companies and individuals looking for a custom comic solution! We are committed in helping bring other comic books into the digital world. We work with licensed comics as well as creator owned comics.
Wunderman Comics is the home of the comic series E.I. – Earth Invasion and Time Corps.
This year brings 2 new mini-series for comic fans – Irrational Numbers and Scoundrel.
We welcome all feedback and look forward to hearing from you!

---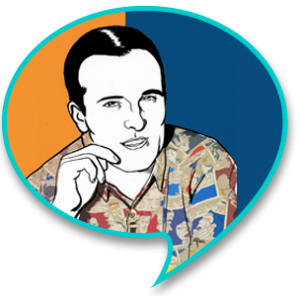 Nate Wunderman – Chief Comics Officer
Creator: Time Corps, E.I. – Earth Invasion and Irrational Numbers
Writer: Time Corps and E.I. – Earth Invasion
Editor: Time Corps, E.I. – Earth Invasion, Scoundrel and Irrational Numbers
Concept: Scoundrel
---
Nate Wunderman was born in Brussels, Belgium and immigrated to Los Angeles with his parents when M.A.S.H. & Pattonwas in theaters. Nate grew up loving the comics published in of both of his countries! Favorites include Tintin, Alix, & Gaston LeGaffe from Belgium and Batman, X-Men, & Alien Legion from the US. As he grew older, his comic's education and passion was furthered by the discovery of Japanese Anime and Manga, with Akira a particular favorite.
An avid reader and collector of comics, Nate Wunderman took the next step, he created Wunderman Comics, Inc. In addition to his own creations E.I. – Earth Invasion, Time Corps and Irrational Numbers, he has expanded and created opportunities for others to share their titles in the comic digital world. He has been working with screenplay writers, artists and others to bring a comic look and feel to their personal creations and vision! Nate graduated from USC, reads Franco-Belgian comics in the original French, and loves to travel and is a devoted parent to his dog Chopper (who he named after the main doggie character in Earth Invasion).
---
Meet the Collaborators
---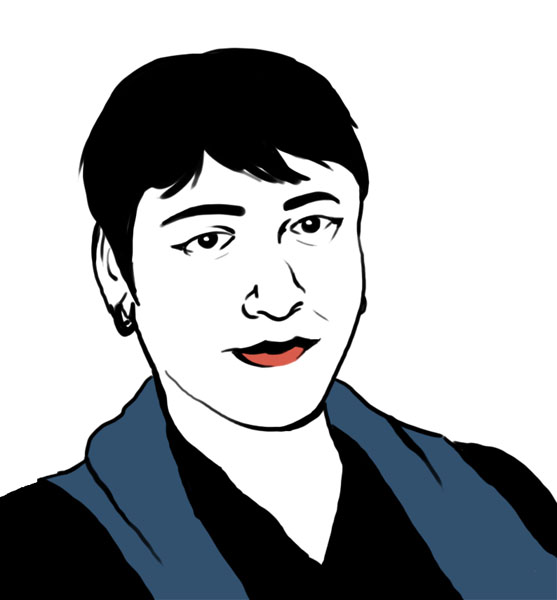 Josephine Roberts
Letterer: Time Corps, Scoundrel – a limited series (4 issues), E.I. – Earth Invasion (Issues 7 thru 26) and Irrational Numbers – a limited series (6 issues)
Colorist: Scoundrel and Time Corps
Cover Artist: Time Corps (Issues 1-7)
---
A native Angeleno, Josephine Roberts grew up with a healthy interest in art and comic books. Choosing instead to learn at the elbow of artists practicing in their respective fields, she skipped the classroom learning part. While pursuing a B.A. in history from U.C. San Diego, she worked as a freelance graphic designer and illustrator.
After finishing college, she took an inking internship at Topcow Productions in Los Angeles. There she learned the ins and outs of the comic book business and studied under anyone who happened to be in the office from writers to editors and from pencilers to colorists.
Josephine also coaches fencing, is a leathersmith, sells scientific and technical antiques and attends too many comic book conventions.
---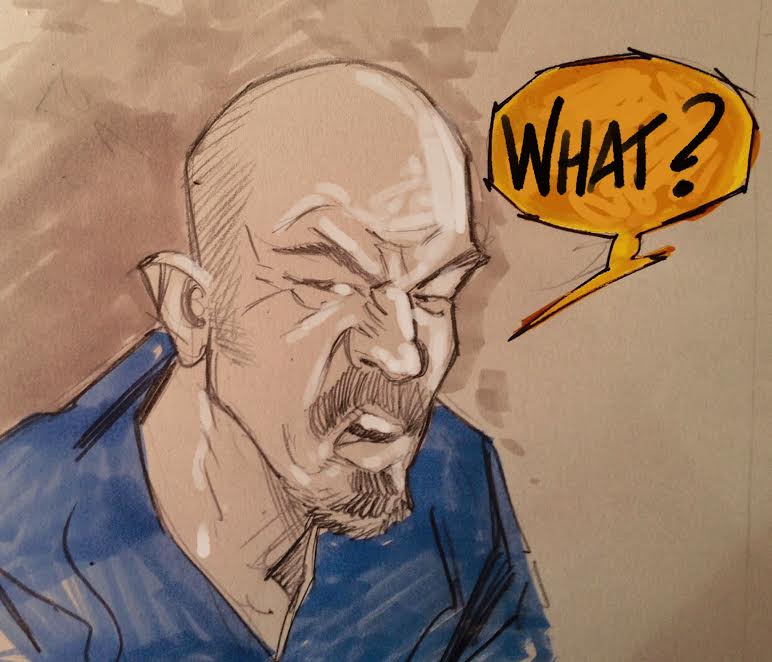 Giancarlo Caracuzzo
Artist: E.I. – Earth Invasion issues 6 thru 26 and Irrational Numbers – a limited series (6 issues)
---
Giancarlo was born in Rome, Italy and currently lives there.
Since 1982 he has been an illustrator, comics artist and story board artist.
He works with the largest European and American distribution companies.
Among his credits are:
1982 – 2004 for Italian Publishers: S.Bonelli Editore, Mondadori Editore, De Agostini Editore, Granata press, Universo Editore, Edizioni Lancio.
2004 – 2009 for French Publishers: Editions Delcourt, Dupuis, Robert Laffont
2009 – 20017 for US Publishers: Marvel Comics, DC Comics (Batman 66), Wunderman Comics, Image Comics, IDW Publishing – miniseries 'Indestructible', Darby Pop, Amiculus Time 1 and 2 with Travis Horseman and Heroic Publishing.
---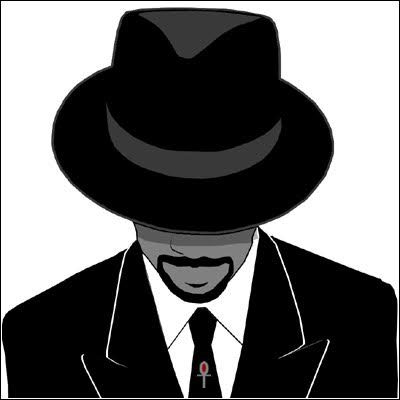 Hannibal Tabu
Writer: Irrational Numbers – a limited series (6 issues)
Writer: Scoundrel – a limited series (4 issues)
---
Born in Rockford, Illinois; raised in Memphis, Tennessee; matriculated in Tacoma, Washington and broadcasting live from Los Angeles, Hannibal Tabu is a writer, a brother, a husband, a misanthrope, a son, an emcee, an uncle, a poet, a father, a designer, a nephew, a romantic, a storyteller, and by god, a fan. He spent more than ten years doing the journalist thing for Vibe, Slave Trade, MTV Online, Rap Pages, America Online, the Los Angeles Sentinel, Spinnerrack.com, Speak and The Source. Hannibal has worked as a web designer/producer and graphic artist for American Honda, eHobbies.com, Quicken.com, Express.com, the California Association of REALTORS, Disney Channel, NextPlanetOver.com, Toyota Motor Sales, Kaiser Permanente, California Bank & Trust and many more. As a poet, Hannibal has been published in The Drumming Between Us, (sic) Vice Verse, Drumvoices Review, Voices From Leimert Park and other anthologies, as well as being author of the collection BORN BENEATH AN ANGRY STAR and co-author of FLIGHT MANUAL. As a novelist, he's written THE CROWN: ASCENSION and FARAWAY (both available on Amazon, Barnes & Noble & Smashwords) and the upcoming sci fi political thriller ROGUE NATION.
He's the winner of the 2012 Top Cow Talent Hunt; writer of Waso: Will To Power and Waso: Gathering Wind for Stranger Comics; Project: Wildfire for Legends Press; Fathom Sourcebook, Soulfire Sourcebook and Executive Assistant Iris Sourcebook for Aspen Comics; and co-writer of an issue of Watson & Holmes (alongside 2 Guns writer Steven Grant) for New Paradigm Studios. For six years he was the editor-in-chief of the Los Angeles Herald-Dispatch group of newspapers, is currently the owner and editor-in-chief of Black geek website Komplicated at the Good Men Project, and uses his Operative Network website (www.operative.net) to publish his poetry, market what he's doing, rant at the world and emit strangled cries for help.
In addition to all that, Hannibal collects comic books, has scores of action figures, DJs private parties, is a Mac OS zealot, sings and sometimes even hosts karaoke, practices a form of spirituality based on ancient Egyptian belief, and goes to bed every day, secretly hoping that half the world will commit suicide in his honor.
---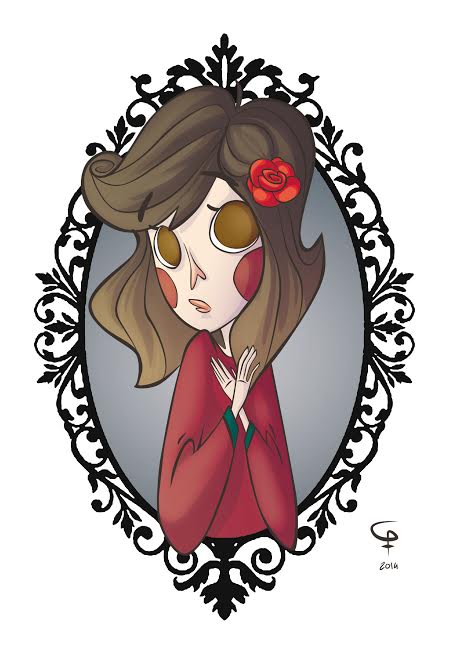 Flavia Caracuzzo
Colorist: E.I. – Earth Invasion issues 6 thru 26 and Irrational Numbers – a limited series (6 issues)
---
Flavia is a 2010 graduate of the Roman School of Comics, currently working as an illustrator, storyboard artist, and colorist. Her artistic influences span from Flemish painting and the Impressionists to comic artists including Cyril Pedrosa, Skottie Young, Sergio Toppi, Hayao Miyazaki, and, of course, her father, Giancarlo Caracuzzo. Her paintings have been featured in two exhibitions in Rome.
---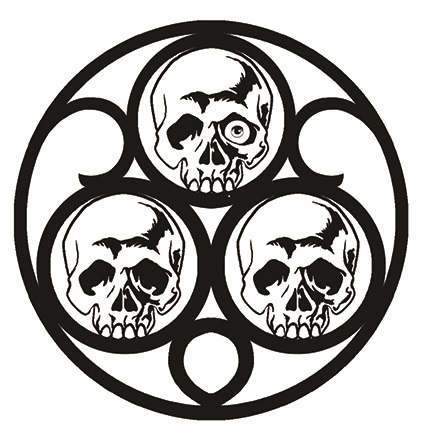 Dug Nation
Artist: Scoundrel – a limited series (4 issues)
---
Dug Nation is a professional illustrator working in the film and
video game industries.
Dug has worked on such projects as Teenage Mutant Ninja Turtles,
Destiny, American Horror Story, Argo, Pathfinder, Rango and The World
According To Batman. His clients include Prologue, Sony Cinematic
Solutions, Hyundai, Miller Lite, Paizo Publishing, White Wolf
Publishing and Inside Editions/DC Comics.
He has created an original graphic novel The Cobweb Detective Club
available to read at http://www.ipulpfiction.com.