"Nothing Personal – It's Just Evolution"™
---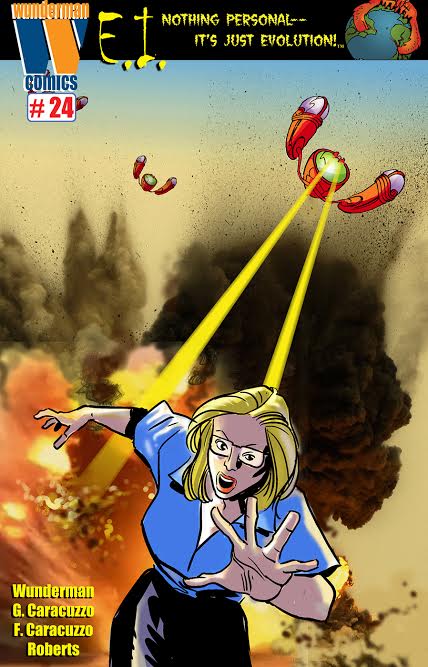 Issue #24
Journeys come to an end: the large predators are fed & Kevin Keene arrives at Cohort of Christ safe house. Meanwhile, the living situation on the Kazoop mother ship gets worse as Grzzt's nano virus spreads!
---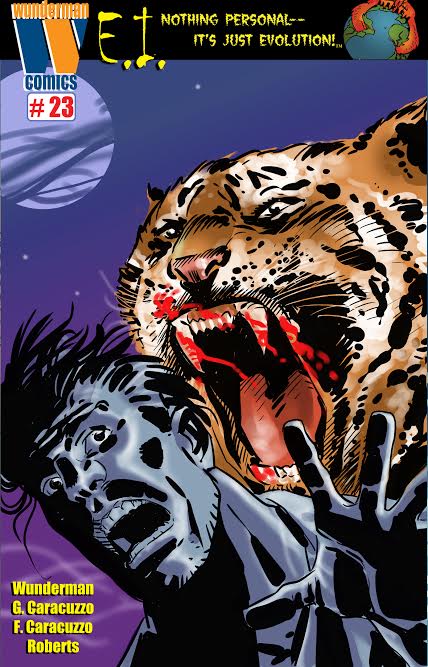 Issue #23
Noah Company's large predators decide to alleviate their hunger issues in their own way. Meanwhile, Kevin Keene's infiltration mission into the Cohort of Christ continues.
---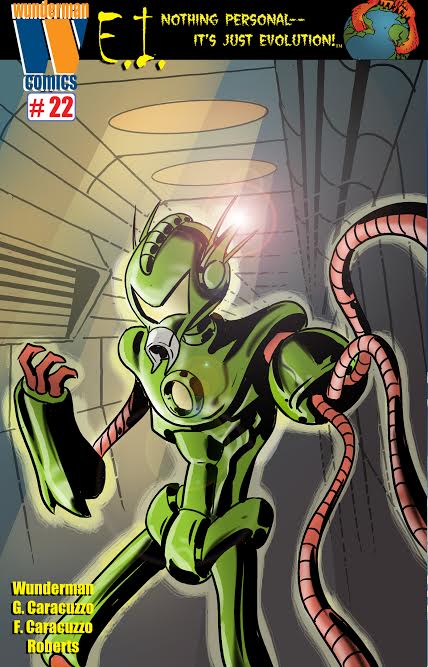 Issue #22
Kevin Keene's infiltration mission into the heart of the Cohort of Christ continues. Meanwhile, Elektra Patzakis decides to use Grandma Washington's tip off to Sean Sullivan about Noah Company to her advantage.
---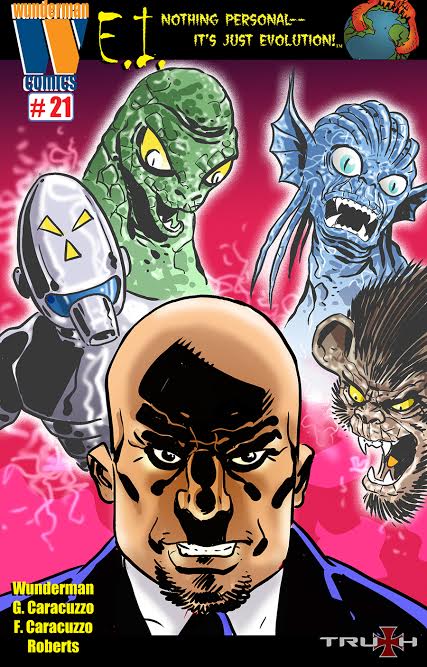 Issue #21
Kevin Keene is given the role of a lifetime: infiltrate the Cohort of Christ. Meanwhile, the Kazoops, Betty Pierce, and Sean Sullivan plot their next move.
---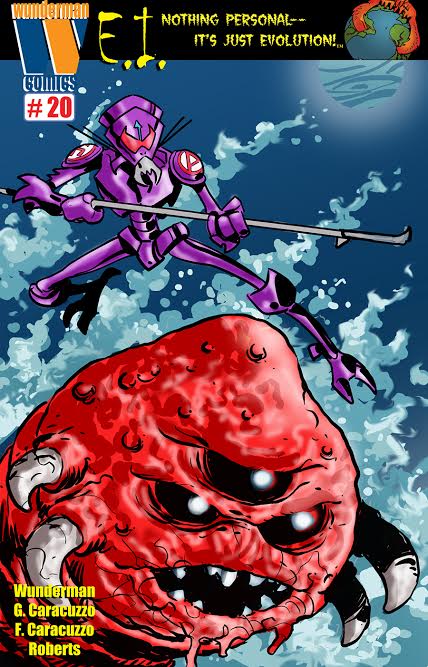 Issue #20
The Kazoop step up their efforts to force the Earthers to return Grzzt by attacking Hoover Dam. Meanwhile, Kevin Keene begins his dangerous infiltration mission in prison.
---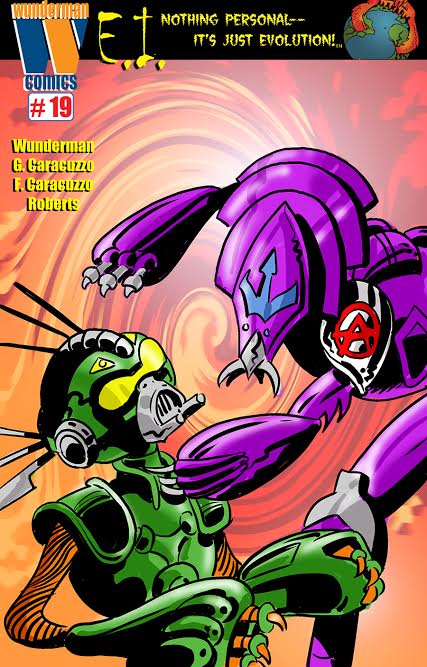 Issue #19
The captured Kazoop battle tank is taken to a research lab to be dissected by Grzzt. Meanwhile, Kevin Keene is recruited for a very dangerous role, infiltrating the Cohort of Christ!
---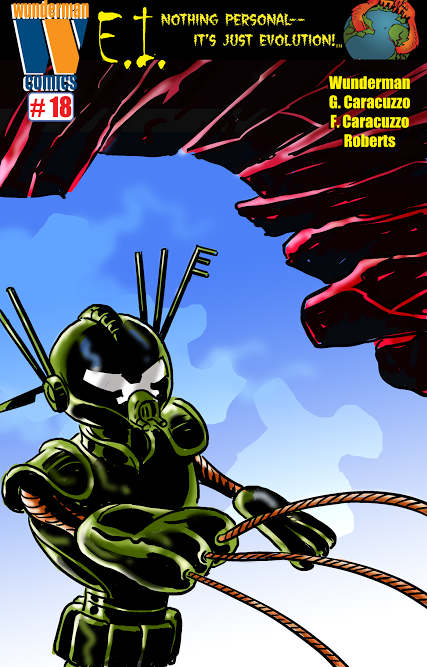 Issue #18
During the autopsy of the captured Kazoop tank, Grzzt is able to extract a veil device that makes the fugitive tech invisible to former comrades. Meanwhile, the animal members of Noah Company are getting angrier at their treatment by the military.
---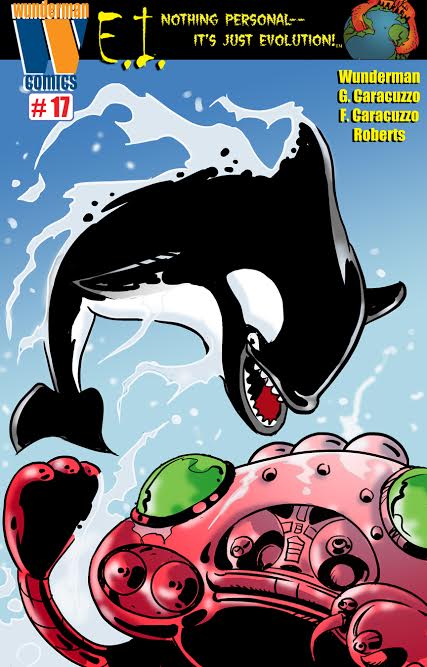 Issue #17
The catch and release trap at the Pacific Cetacean Center concludes with unexpected consequences!
---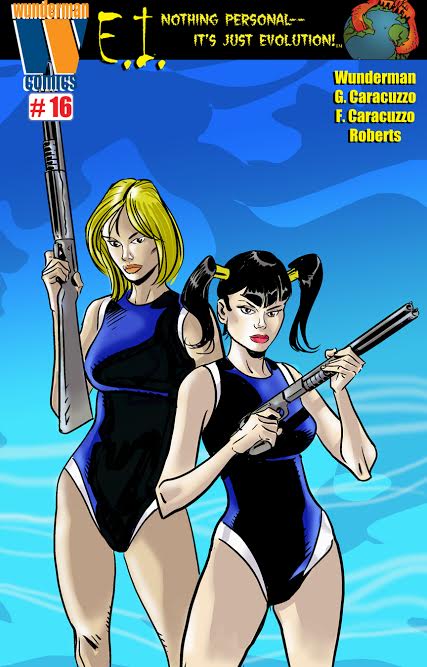 Issue #16
The planned catch-and-release trap so Grzzt can infect his former shipmates with a nano virus proceeds while a fierce battle takes place!
---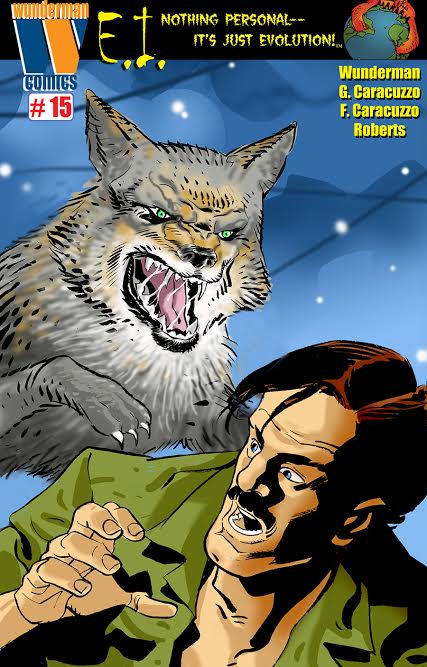 Issue #15
Myriad plots continue apace! Sean Sullivan leaks the existence of talking animals on his Truth Corporation TV show! Elektra Patzakis tightens her control over Noah Company and launches intrigues of her own, including an elaborate catch & release trap so Grzzt may further infect the Kazoop Mother Ship.
---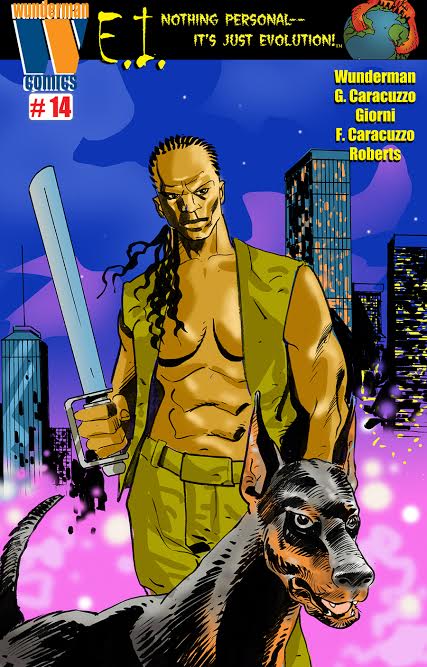 Issue #14
The Kazoops send assassins to kill the members of Noah Company, who are forced to fight desperately for their lives!
---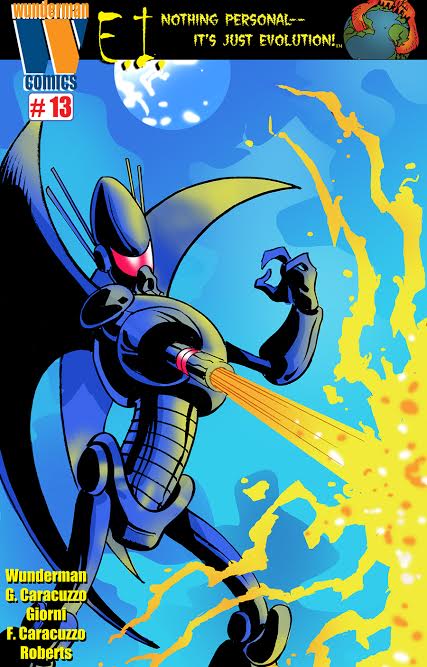 Issue #13
Grzzt is transported to the most advanced laboratory on Earth as Elektra Patzakis assumes operational control of Noah Company (whom are mostly busy fighting off Kazoop Assassins). Meanwhile, plots and plans are hatching aplenty!
---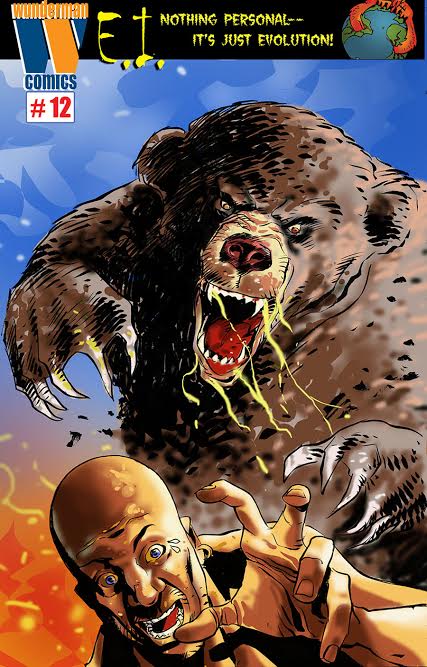 Issue #12
The rescue mission to free Pamela Greenberg and Pepe Macias comes to a bloody climax. Another polemicist is hired by Truth Corporation and Sean Sullivan is not happy about it. Meanwhile, the Kazoops have learned about Noah Company!
---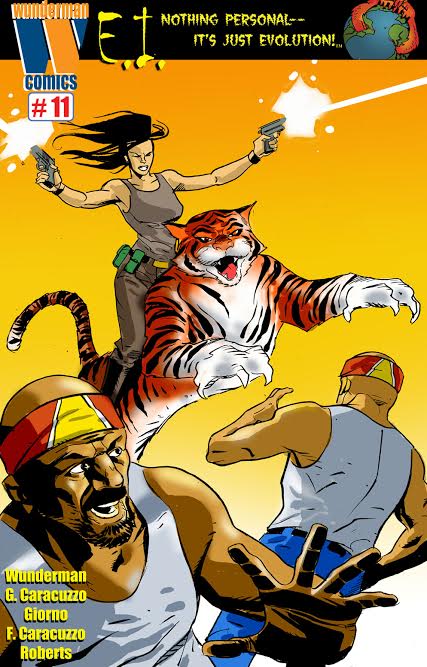 Issue #11
As Pamela Greenberg and Pepe Macias remain prisoners of the plunder gang, we learn some of Pamela's history. Meanwhile, with an assist from Grzzt, the rest of the team assemble and launch an assault to rescue their comrades!
---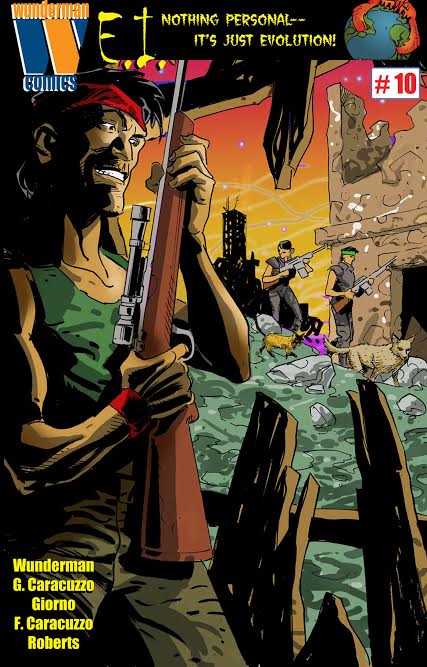 Issue #10
Pamela Greenberg and Pepe Macias are captured by a plunder gang, but Willy and Cleopatra escape — can they get help for their captive humans? Meanwhile, Maria Berenyi meets her supervisor…and it is someone with whom she has a history!
---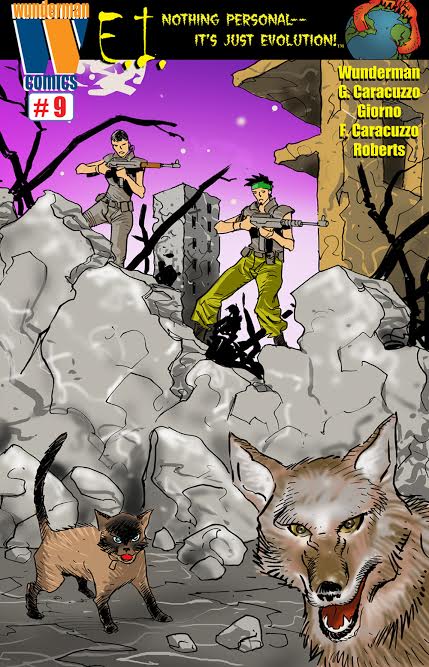 Issue #9
The pasts of several characters is revealed. Meanwhile, Pamela Greenberg, Cleopatra, Pepe Macias, & Willy are given a dangerous mission.
---
Issue #8
The pasts of Maria Berenyi and Sean Sullivan are revealed. Maria goes from being violently orphaned in the Romanian Revolution to exchange student to Ivy League standout with some obstacles along the way. Sean comes from a long line of con artists and is his family's bumbling black sheep until he 'discovers' his grift as a teenager — that of an itinerant preacher. Sean pursues his 'avocation' avidly, but his lust for the perks gets him in trouble! (Get Issue #1 for free)
---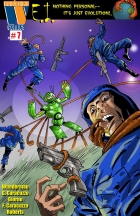 Issue #7
Grzzt fights off the kidnap attempt during the meeting with the General Secretary while the Kazoop attacks on cities continues. We learn about Martha Cortez' tortured past. A party at Nate's place with 'hired' help concludes the next morning as they watch a broadcast from Reverend Sean Sullivan, whom we learn something about. (Get Issue #1 for free)
---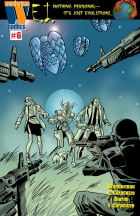 Issue #6
As humanity reels from the Kazoop attack on Fort Knox, their message, "We want Grzzt" is on everyone's mind. Meanwhile, we learn more about Kevin Keene and Martha Cortez while Grzzt, Maria Berenyi, and Herbert are ferried to a secret meeting with the General Secretary…and they are not alone! (Get Issue #1 for free)
---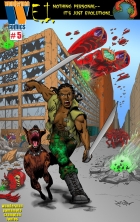 Issue #5
Further past details about the cast is learned, Grzzt reveals more about his former ship-mates motives, and the Kazoops carry out a devastating attack! (Get Issue #1 for free)
---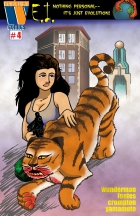 Issue #4
Fresh from their first mission, our team must now get used to a new situation — living with their animal partners! This is a definite challenge for Darryl Washington, whom was teamed up with a bear, and Nina Chung, who was teamed up with a tiger. Complicating their problems is that both live with their families. Meanwhile, the Kazoop plan their next move! (Get Issue #1 for free)
---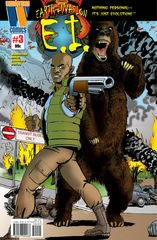 Issue #3
The experimental Human – Animal Combat Team is completed. The military has ordered their first mission. Their target is to terminate a cell of rich and influential human traitors who are working with the alien mafia. Can humans and animals continue to work together to fight the alien mafia and human traitors? Need to catch up? (Get Issue #1 for free)
---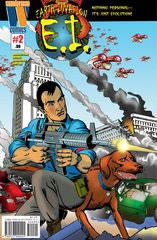 Issue #2
The mafia from outer space is here and are terrorizing the Earth! The alien mafia sends an elite Assassination team to recapture their unwilling crew member. Our heroes must keep the alien defector Grzzt alive no matter what! Can humans and animals team up in order for the Earth to survive? (Get Issue #1 for free)
---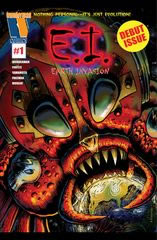 Issue #1
Will we survive the Earth Invasion? Mankind is in dire straits as a ruthless mafia operation from an advanced alien civilization is the attacking the Earth. Find out how an alien defector can help the Earth survive the ravages of his former bosses in a desperate fight for survival!
This is Issue # 1 of an ongoing series. Available for Free at:

---