Indestructible Will

A neo-noir action thriller set in a gritty Chicago neighborhood, Indestructible Will is the story of a reluctant hero who cannot feel physical pain. While the media-dubbed "Northside Monster" wreaks havoc on the city, a former FBI standout must shake off the haunting memories of his past in order to bring down the feared killer. He may be the only man for the job, but one question remains. His condition: Will it be his power… or his doom?
Done in a cutting edge experimental style, Indestructible Will is truly one of a kind.
---

WILL MASON
A former FBI standout special agent until a near fatal bullet left him unable to feel physical pain. Still adapting to the dangers of his new condition and all that it brings, Will's life gets a wake-up call. Now he must shake off the emotional pain of his past and recognize his true calling.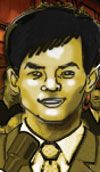 BRIAN BRANSON
A brash, highly energetic eye witness news reporter. Brian is popular with audiences, but not so much with his boss, thanks to his many unexpected on-air antics and outbursts. Confident and playful, he is always looking for the next breakout story to really make his career. And that is exactly what he thinks he has found in Will.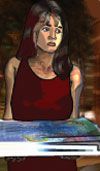 MEG
An adorably quirky struggling artist, Meg is just trying to find her place in the world. Strong and confident at times, frustrated and unsure at others. Unhappy and unfulfilled, her talent is there but has yet to find its way out.

VINCE
Older brother to Meg and owner/operator of the best pizza shop on the north-side of town. Vince is a loyal, neighborhood fixture whose glory days have passed him by. Completely content in his existence and very protective of Meg. A true Chicago guy in every sense.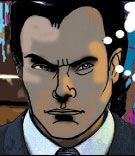 REX
Former Spetsnaz. A powerful and imposing man with an air of untouchable confidence. Evil, extremely skilled and incredibly dangerous. His menace is well hidden behind a classy veneer that oozes with European elegance.